The 10 Year Plan
Looking ahead, I have some ambitious goals that I hope to achieve in the next 10 years. My intent is to spend my 40s building the empire that I will use in my 50s to establish my legacy.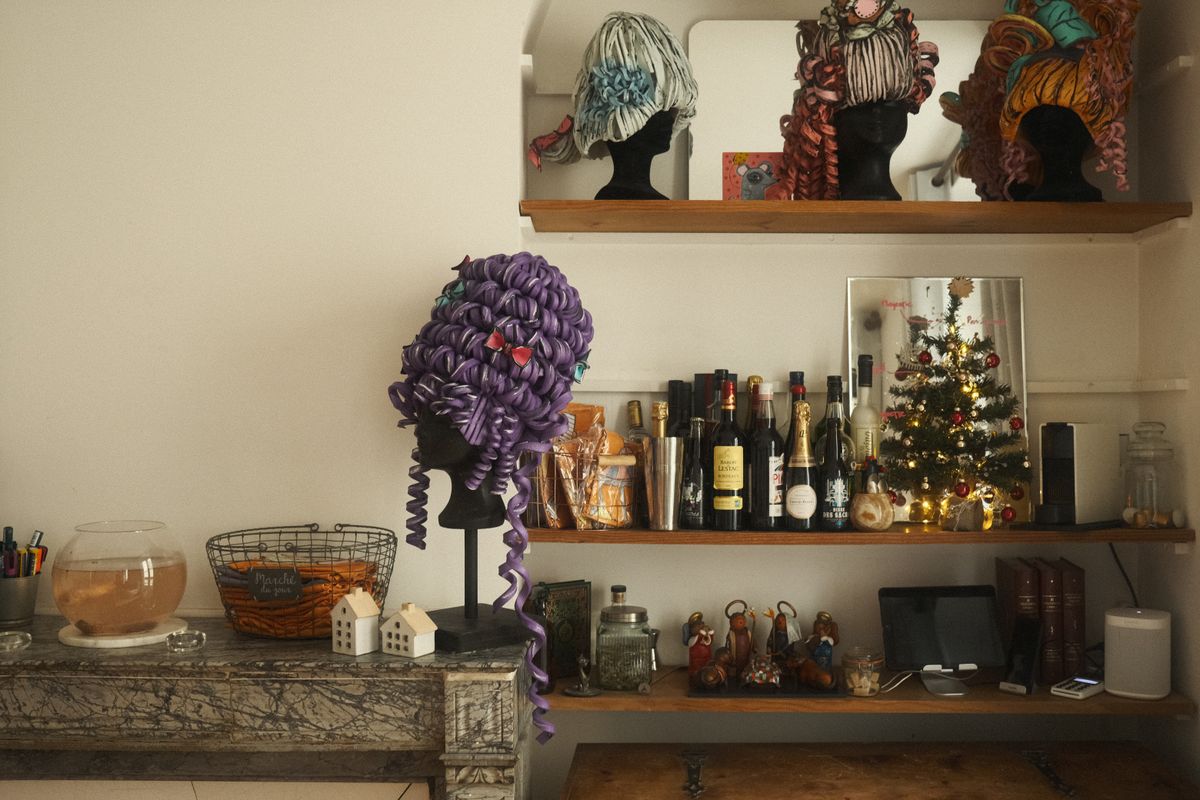 Over the past few years, I've had the opportunity to work on a number of exciting projects and ventures. I've learned a lot along the way and am grateful for the experiences and connections I've made. Looking ahead, I have some ambitious goals that I hope to achieve in the next 10 years.
I believe that we are at an inflection point in human progress. Throughout my career, I have made a habit of solving problems for businesses and being a systems-level thinker. There is tremendous opportunity available at the intersection of existing and new technologies, and I want to build a community of like-minded people.
Despite making a career on the Internet, I have a very minimal online presence. Search results about me point to my blog, social media accounts, and some entries about my ventures. To change that, I plan to write at least one blog post per week, focusing on topics related to entrepreneurship, technology, and personal growth. I hope to attract like-minded individuals who share my values and goals, and to be transparent with my intentions in order to inspire and collaborate with others. By doing this, I hope to effectively formulate and articulate my ideas and establish myself as a go-to resource for others looking to build their own careers and businesses.
---
Most of my professional work is conducted through my company, Pulsecode. Since September 2020, we've been working with a major consumer packaged goods (CPG) company as our client. The story of how we established that relationship is worthy of its own future blog post. Over the past year, our team has successfully rebuilt an internal logistics platform used by thousands of users. This platform is responsible for all of the CPG's US revenue, which amounts to $15 billion (USD). Our role continues to expand as we help this CPG expand the platform's reach into other territories, areas of their business, and even other companies.
Goal 1: Expand Supply Chain Consulting
Over the next year, we have capacity to take on 2 additional clients. We're confident we can streamline supply chains for many enterprises, but we want to be focused in our approach, to ensure that we can deliver value to our clients. We have some talented people on our team with the ability to implement some innovative, yet simple strategies to quickly deliver improvements for most companies.
---
One of our secrets to success has been our steadfast adherence to build what users want. For many consulting practices, projects are initiated by the client, sometimes via a Request for Proposals (RFP), if you're lucky. Usually, nebulous requirements result in lost time, and results in failure to deliver. At Pulsecode, we prioritize success, which means we insist on being a part of the planning process. We start with user research, diving deep into the business processes, so we can actively understand what the users are trying to accomplish. It sounds simple, but it's surprising how often this needs to be done, and how well it actually works. The best part is when we force stakeholders to rethink their processes entirely, allowing us to be more tactical with how we use technology to solve the problem. Furthermore, this approach allows us to build our solutions in a scalable way that allows us to solve new problems as they come up. One of my favourite examples from last year was when we were able to onboard an entirely new set of users for our client with a few additional lines of code, allowing the client to save roughly $15M per year by terminating the contract with a vendor that was servicing them.
Goal 2: Launch our product development platform
We intend to launch our user-led product development platform. We've taken a lot of past experiences in the startup space and applied them to our enterprises in a way that works really well. It is incredibly transparent and refreshing, and we think it's time to launch it to the world this year. Our hope is that we can help other project managers and entrepreneurs get their product off the ground, fast.
---
One of the best ways to build a product, is to build it for yourself. Bonus points if you build it with your users, as it can be a fantastic feedback loop that will force you to iterate faster, fail faster, and achieve product-market fit sooner. As we launch our product to build products, the best way to build and market it is to use to build a product. Dogfooding.
Aside from my professional ambitions, I have significant personal ones too. One of those is to grow my family. When my son was born in 2018, I applied my engineering mindset to try to be the best father I could be. I used software to track and monitor his health, routines, and development. I consulted as many articles and experts as I could to become educated on many different aspects. But most importantly, I leaned on my community of fellow parents to provide guidance and support. I believe I can build a community of like-minded parents to come together and build an app that combines all of these into one.
Goal 3: Build a community-led app for parents of newborns
This year, I will build a community of parents of newborns that are looking to use science and technology to become the best parents they can be. Together, we will support each other through technical means (i.e. using evidence-based research to build tools to track our babies' health, whilst maintaining privacy/HIPPA-compliance), and social means. My hope is that we can all help each other be the best parents we can be.
---
In 2015, I was accepted to Y Combinator for my commercial real estate software startup, BuildScience. Our software allows operators to centralize sensors and controls from all building subsystems into a single API and interface, ridding them of proprietary software interfaces and allowing them to remotely manage their portfolio. With the continued progress in streaming data architectures like Kafka, distributed databases like PlanetScale, and edge platforms like Fly.io, I believe we can deliver an updated architecture to our users that will allow them to take advantage of the near-term innovations in machine learning.
Goal 4: Re-launch BuildScience with a community of commercial property owners
Following on my previous goals, the intent is to build a community of commercial property owners to re-launch BuildScience with. This will allow us to iterate more quickly, and identify exactly the pain points they need solving. The community itself can become a marketing strategy.
---
Like it or not, we are in an age where attention matters. Social media companies have attracted audiences and investment due to their ability to feed content to the masses. Nowadays, a content creator is able to build an audience that follows each of their endeavours, and they can leverage that audience into each new venture. Countless examples exist, like Kylie Cosmetics, MrBeast Burger, and Chamberlain Coffee. Similarly, entrepreneurs like Ali Abdaal, Alex Hormozi, and Simon Høiberg have come to the same realization, which is that your brand and community matters.
Goal 5: Become the Kylie Jenner of Software
Over the next year, I will build the systems that will allow me to grow a community of fellow innovators to allow me to achieve this hyperbolic goal. The actual goal itself is abstract and will likely take years to achieve. Regular writing and content creation should help get the ball rolling.
Concrete Goals
It's easier to plan my next year than it is to plan my next 10. However, looking back on the last 4 years of growth and success, I can say that I'm much more confident about my abilities to navigate my future. The fiscal goals in the table below are targets that I will use to evaluate myself as I explore each opportunity. My intent is to spend my 40s building the empire that I will use in my 50s to establish my legacy.
| Year | Consulting ($/yr) | SaaS ($/yr) | DTC ($/yr) | Real Estate ($/yr) |
| --- | --- | --- | --- | --- |
| 1 | $3M | $2M | $0 | $0 |
| 2 | $5M | $10M | $0 | $0 |
| 3 | $7.5M | $50M | $0 | $1M |
| 5 | $10M | $250M | $10M | $10M |
| 10 | $25M | $1B | $250M | $250M |
I'm excited to see what the next decade will bring and am confident that with hard work and determination, I can achieve these goals and more. Thanks for joining me on this journey and I hope my plans and experiences can inspire and guide others as they work towards their own goals and aspirations.